1:1 Coaching
Flexible and Effective Network Marketing Coaching (Recurring Monthly for as Long as you Need)
Are you struggling with being consistent?
Are you soooo close to your next rank, but can't seem to break through?


Is what you're currently doing not working, or burning you out?
Do you sometimes feel like you need a coach or mentor in your corner to help you clarify the way ahead?

Let's get someone in your corner to help you have your BEST MONTH EVER.

I'm Soraya and I'm here to you have your best month ever in Network Marketing, so you can enroll more people, make more money and get to your rank goals with ease and fun.
And let's face it.. there are a LOT of group coaching programs out there that you could choose from. In those programs, you pay and get access to a bunch of trainings and videos that you don't even need or use. Or, worse yet, you spend all your time watching videos or taking courses that you don't actually do any income producing activities.

But unlike other coaching programs, this one is super simple and tailored just for you (but still ridiculously affordable).

In this 1:1 coaching, we just chat when YOU need it, on YOUR schedule.

We use Voxer (a free app) to communicate. I will help you get to where you want to go. When you get stuck or need help, you Voxer me. I respond. It's that simple.

Think of it like having a super affordable coach in your pocket for as long as you need.

For most people, 1 or 2 new enrollments will MORE than cover the small cost of this month long coaching.

You can cancel at any time. Just log in, and cancel the subscription. At the end of that month, the coaching expires.

WHO THIS IS FOR: (read carefully)

Network Marketers who understand the basic principles of prospecting, marketing, and social media, but need some refinement. Do NOT sign up for this coaching if you are just starting and need training on the very basic skills. If you have NEVER signed anyone up, this is not the coaching for you.

The people that will EXCEL with coaching like this are network marketers who just need a little push, need some refinement, some strategies, or maybe just need some support. People that will do the consistent work to grow their teams are the ones I work best with.



WHO THIS IS NOT FOR:


People who complain, aren't self motivated, and who won't take responsibility. It's also not for people looking for a course to teach them a specific skill from start to finish. I will definitely teach and share and recommend and coach, but I can't, for instance, teach you everything about Instagram recruiting in a coaching program like this. This is also not for people who aren't committed to their own success.

WHAT THIS ENTAILS:

Voxer coaching from me. I will be on Voxer at least once in a 24 hour period, Monday-Saturday. In reality, i'll probably be on more frequently, but I will at least respond to your questions within a day.

WHAT I LOVE HELPING WITH:
- Daily Method of Operation
- Social Media Strategy
- Mindset
- Helping You Level Up

I only have 5 slots for this, since that's all my time allows.

If you know that this is for you, I am really excited to work with you.

When you sign up, I will reach out and email the instructions to connect with me on Voxer.


To Your Success,
Soraya Goddard
Your Instructor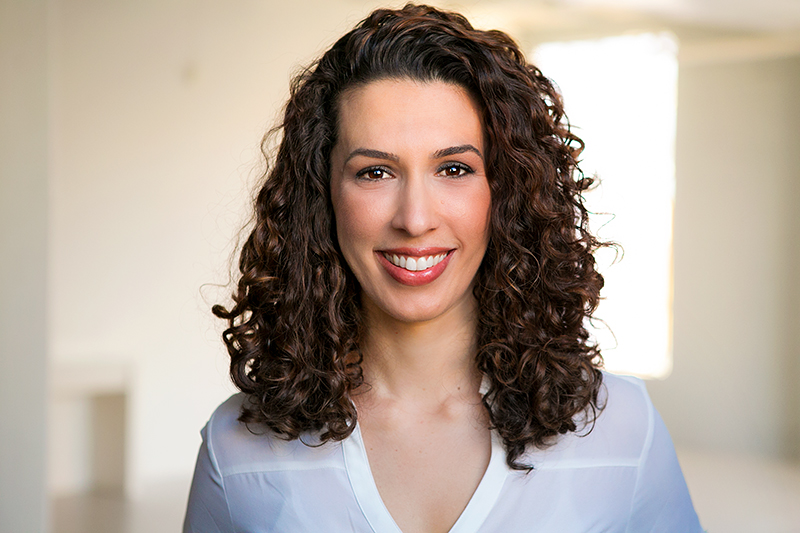 Soraya has been training Network Marketers on how to grow their business on Instagram for the past year. She has trained some of the biggest names in Network Marketing, including multiple 7 figure earners. Whether you have 10 followers or 100K followers, she can teach you the fundamentals to grow your business on Instagram.


Frequently Asked Questions
When does the coaching start and finish?
This coaching will be from the time of purchase for as long as your subscription remains active. If you choose to cancel, then your Voxer access will end at the end of your active payment. So for example, if you cancel 15 days into the program, you will still have 15 days remaining on your coaching access.
When do I have access to Soraya?
I will be on Voxer multiple times daily (except for any Federal Holidays). During that time, I will respond to questions. I will respond to your questions and provide assistance via Voxer at least once daily. Please just be mindful that I can't possibly coach you 24/7, but some back and forth is great!
Do I have to stay on for multiple months?
Nope. Stay on with me for 1:1 coaching for as long as you want, or as little as you want.
Why so damn cheap?
To be honest, I'm testing this out. I wanted to see what Voxer coaching would be like, and I trust that the people that will value this will be a great fit energetically.